Welcome to the web site of Western Property Advisors, Inc. We are a real estate appraisal and consulting firm serving the state of California within the San Francisco Bay Area, Los Angeles County, and the Central Valley. Our offices are located in San Francisco and Los Angeles. Reports are signed by Members of the Appraisal Institute (MAIs).
PROPERTY TYPES APPRAISED AND SERVICES
Property types appraised include power plants, office, industrial, retail, multi-family residential, hotel, governmental, and vacant land. Appraisal services, appraisal reviews, and consulting services have been provided to lenders, insurers, consultants and government agencies, and property owners.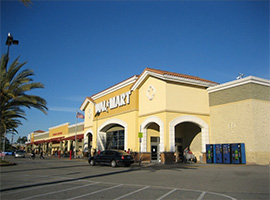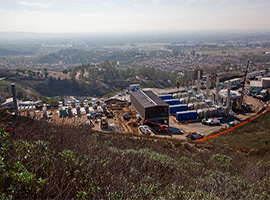 EXPERIENCE
We have experience with complex valuation assignments and large portfolio appraisals. Projects in which our professionals have been involved include the single largest industrial building in California, power plants, possessory interests, office buildings, portfolios, major tourist attractions, hotels over 350 rooms, agricultural portfolios, development sites, and construction defects, as well as a number of industrial buildings greater than one million square feet.
Valuations and consulting assignments have included:
INDUSTRIAL ASSIGNMENTS
Power plants in California, ranging from new construction to end of life, including machinery and equipment, fixtures, intangible business value, and possessory interest value;
The largest industrial building in California containing 4,300,000 square feet;
Glass manufacturing plant, including assembly line equipment, industry specific fixtures, and a building of almost 1.0 million square feet.
RETAIL ASSIGNMENTS
Safeway's portfolio review of hundreds of properties, comprised of mostly retail use, plus significant office & industrial use;
Vons' portfolio review of hundreds of properties of mostly retail use plus some industrial;
Luxury retail assignments for properties occupied by Chanel, Gucci, Bally's, Wilkes Bashford, and Fedex in the San Francisco Union Square retail shopping district and periphery;
Power centers, community shopping centers, and freestanding retail throughout Southern California;
Madame Tussaud operates a major tourist attraction in Los Angeles, including billboards, in-line shops, event spaces and freestanding retail pads. We completed an extensive analysis following new construction.
OFFICE ASSIGNMENTS
Bella Terra is a complex in Orange County comprised of multiple high-rise office towers and low-rise net-leased retail, all adjacent to a regional mall. We conducted an extensive analysis for a two year period;
Metcalf Family Trust owned a portfolio of mostly office buildings spanning San Francisco, Alameda, Contra Costa, and Sacramento Counties. We completed successful appeals for several years for over 500,000 square feet within the portfolio;
Public Policy Institute owns a high-rise office tower in San Francisco which we analyzed annually for almost 10 years.
HOTEL ASSIGNMENTS
Hotel Whitcomb in San Francisco is over 459 rooms and we valued the property annually for almost 10 years;
Marriott & Embassy Suites in Anaheim are both over 370 Rooms and we valued these properties annually for four years;
A Crown Plaza and several Hiltons within San Mateo County and Solano County range from 150 to 350 rooms each, and we valued these for three years each;
Several hotel portfolios spanning Southern California were analyzed for several years each, and ranged from 75 to 130 rooms each.
For more information about representative assignments completed by our professionals, please see our Assignments page.
Thank you for your interest. We can be contacted directly from our Contact Us page, or as follows:
Daniel Glasser, MAI


Director, Valuation Services
Western Property Advisors, Inc.
dglasser@westernpropad.com